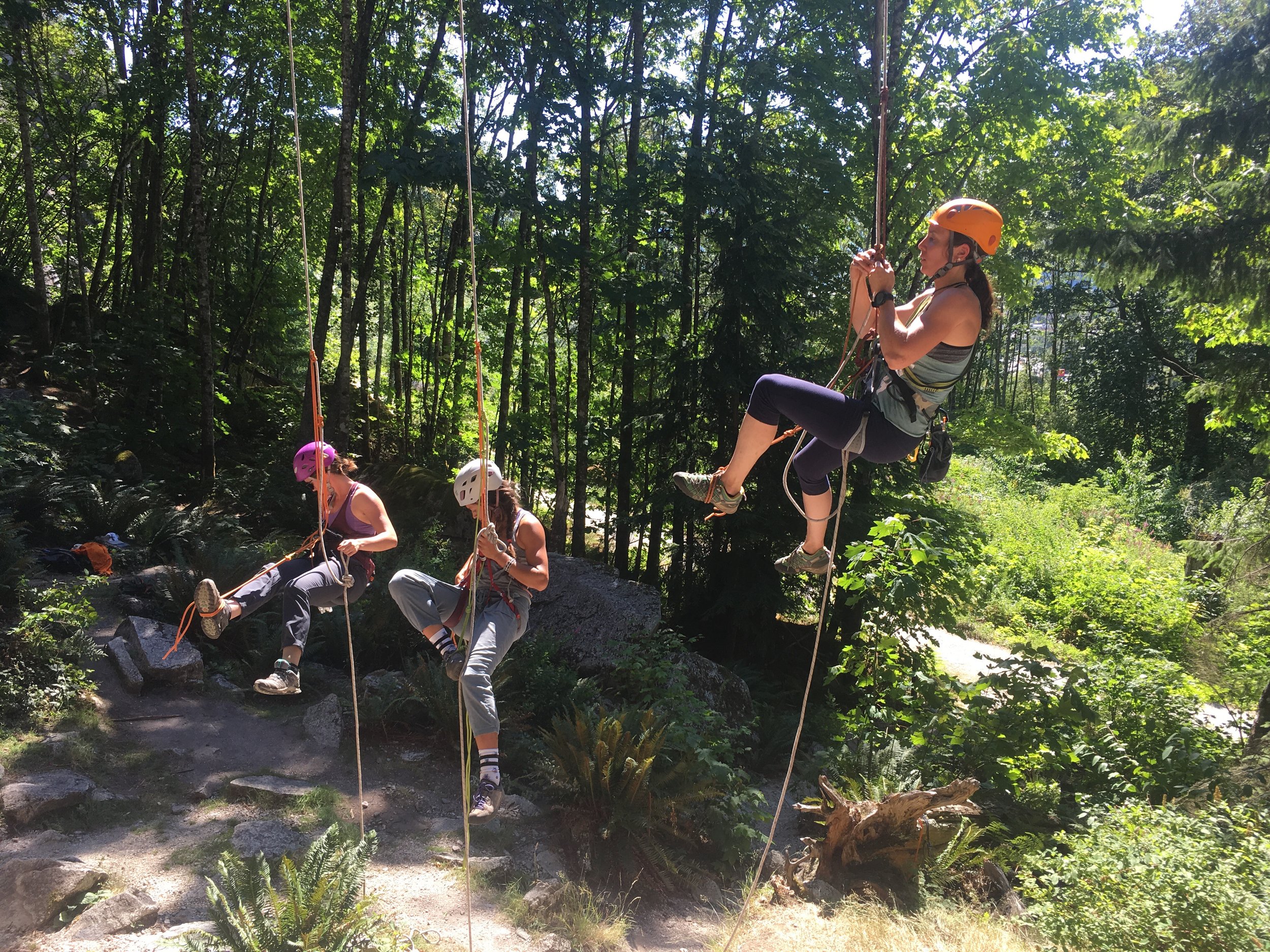 Come join our female ACMG guides on a single day of Rock Rescue in Squamish BC. If you are planning on trad climbing, multi-pitch climbing, or alpine climbing these are critical skills for keeping yourself safe out there. We provide an encouraging environment for an intense day of learning and a very worthwhile one! Our goal is to empower women to become leaders within their climbing community. Learning technical rescue skills now could save yours or your partners life later. What do you know? What does your partner know?
-Escaping the Belay -Rope Ascending
-Lowering -Hauling
-Rappelling with a casualty -Breaking into non-releasable systems
-Rappelling without an ATC -Alternative Belay methods
June 1st, 2019
September 21st, 2019
$150 per person
This course is ideal for women who have some climbing experience but are looking to take charge of their own safety.